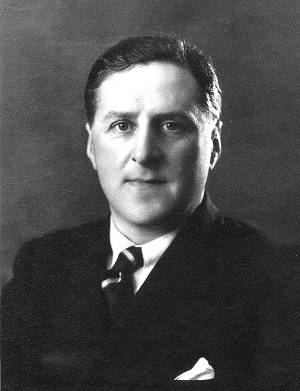 Mr Edward Philip Paxman
1940 to March 1949
(Youngest son of James Noah Paxman, the Company's founder)

Information about Edward Paxman can be found on the Paxman Family page.
---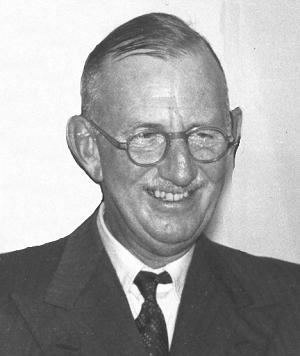 Sir John B Greaves CBE
7th June 1949 to September 1954

Sir John was appointed shortly after he had retired from being head of Greaves Cotton & Co. This long established family firm were agents for cotton manufacturing machinery and Ruston and Paxman engines in India. His previous appointments had included being Controller of Textiles for India and High Sheriff of Bombay. Sir John was strong on 'tidying up' and liked to get things done. Inclined to be impulsive and ready to take on senior officials, he had a good understanding of working people and fostered good labour relations.

---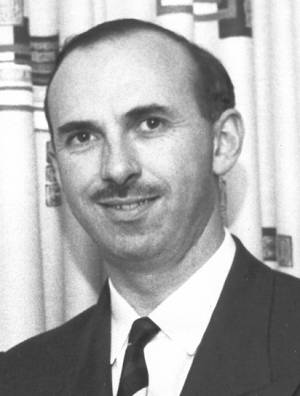 Mr Geoffrey W Bone
October 1954 to April 1964

After graduating from Cambridge, Geoffrey Bone commenced his career with Rolls-Royce at Derby. In 1940 he joined the RAF and was seconded to work at Power Jets, Lutterworth, with Sir Frank Whittle, the jet engine pioneer. After demobilisation in October 1945 he accepted Edward Paxman's invitation to become Chief Experimental Engineer at Paxman. He was appointed Works Director of the Company in December 1948, Assistant Managing Director in early 1953 and Managing Director in 1954. Five years later he assumed additional senior management responsibility for Ruston at Lincoln where for a time he was also Joint Managing Director. After leaving Paxman at the end of April, 1964, he became Managing Director, and later Chairman, of Ransomes Sims & Jefferies at Ipswich. His father and grandfather had previously worked for Ransomes and his great-grandfather had worked with that company. Geoffrey Bone's father, Victor Bone, was Managing Director of Ruston (which held the controlling interest in Paxman) from 1945 and later became Chairman of the two companies.
---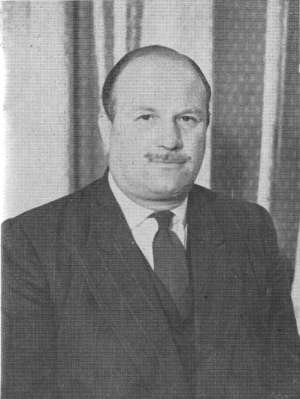 Mr Leonard (Len) L Bott
May 1964 to 1967

Apparently a man of few words, Len Bott started his career as a student apprentice with the Great Western Railway at Swindon, subsequently moving into Production Engineering. He spent several years with Sudan Government Railways and was their Chief Inspector of Weights and Measures before returning to the UK in 1944 to work for Ruston & Hornsby at Lincoln. In 1947 he joined Paxman as Works Manager of the Engine Division and in 1951 was appointed General Works Manager of the Company. He became Managing Director in May 1964.
---
Mr B R (Bob) Bensly
November 1967 to October 1969

Bob Bensly joined Paxman as a Student Apprentice in 1939 or 1940 and subsequently worked with Geoffrey Bone in the Experimental Department. He later moved into manufacturing management roles within the Company and was for a time Manager of the Boiler Shop before becoming Works Manager responsible for the whole Standard Works site. A very competent manager, he was appointed a Director in 1966 and Managing Director in 1967. In 1969 he moved within the GEC group to become Managing Director of English Electric Diesels (later GEC Diesels) at Newton-le-Willows. Subsequently he joined Hawker Siddeley and rose to become its Group Managing Director.
---
Mr David P Fuller
1969 to March 1974

Mr Fuller was appointed to Paxman's Board in March 1968 and became Managing Director in late 1969. He had previously worked for D Napier & Son Ltd (part of English Electric), the company that designed and built Deltic engines before the Deltic was transferred to Paxman at Colchester in 1970.
---
Mr Peter B Myers
March 1974 to December 1980

Mr Myers was initially appointed as General Manager. He officially received the title of Managing Director in December 1975.
---

Mr Jeffrey (Jeff) W Herbert
January 1981 to March 1985

After graduating in Engineering at Loughborough University in 1965, Jeff Herbert joined Perkins Engines Ltd of Peterborough. Within Perkins he progressed through several appointments in the UK and overseas to become Director of Manufacturing. From there he moved to British Leyland, the motor manufacturer, as Director of Production Engineering. Shortly after, Sir Michael Edwards offered him the post of Managing Director of Rover Triumph Cars Ltd, a position he held until taking up his appointment as Managing Director of Paxman. In his career after leaving Paxman he rose to become Chairman of Charter plc, a specialist engineering company, and of a number of other businesses.
---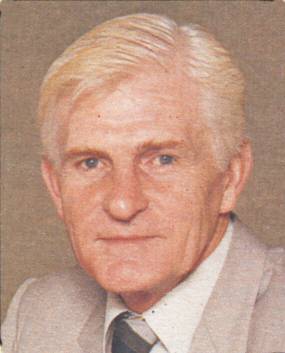 Mr John (Jack) G Fryer
1st April 1985 to 22nd June 1987
---
Dr Harvey J Perkins
(Acting Managing Director)
June 1987 to October 1987
---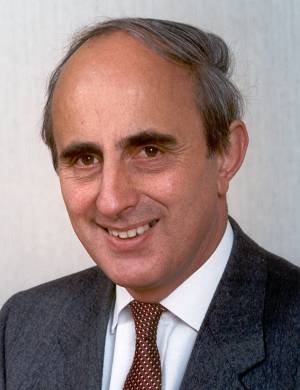 Mr William (Will) L Pavry
5th October 1987 to December 1996

Will Pavry joined the Company in April 1979 as General Works Manager and worked in Manufacturing until being appointed Manager of Paxman's Process Plant Division in December 1981. In 1984 he was appointed Spares and Service Director. He left Paxman in July 1986 to take up an appointment elsewhere but was invited back as Managing Director the following year. During his time the highly successful VP185 engine was designed and developed at Colchester, there was a large investment in new machine tools, and a major re-organisation of the manufacturing facilities on the Colchester site. He used his sales and marketing strengths to develop valuable opportunities in the United States, a particularly difficult market to penetrate because of the number and strength of US diesel manufacturers, their political support, and US trade policies. He relinquished his position as Managing Director to take up an appointment as Group Marketing Director, responsible for promoting Paxman, Ruston, and Mirrlees Blackstone, products.
---
January 1997 to December 2001
Mr John Branscombe
---
After December 2001 Paxman ceased to have a Managing Director at Colchester.
Board level management became based at MAN B&W Diesel Ltd, Stockport, Cheshire.